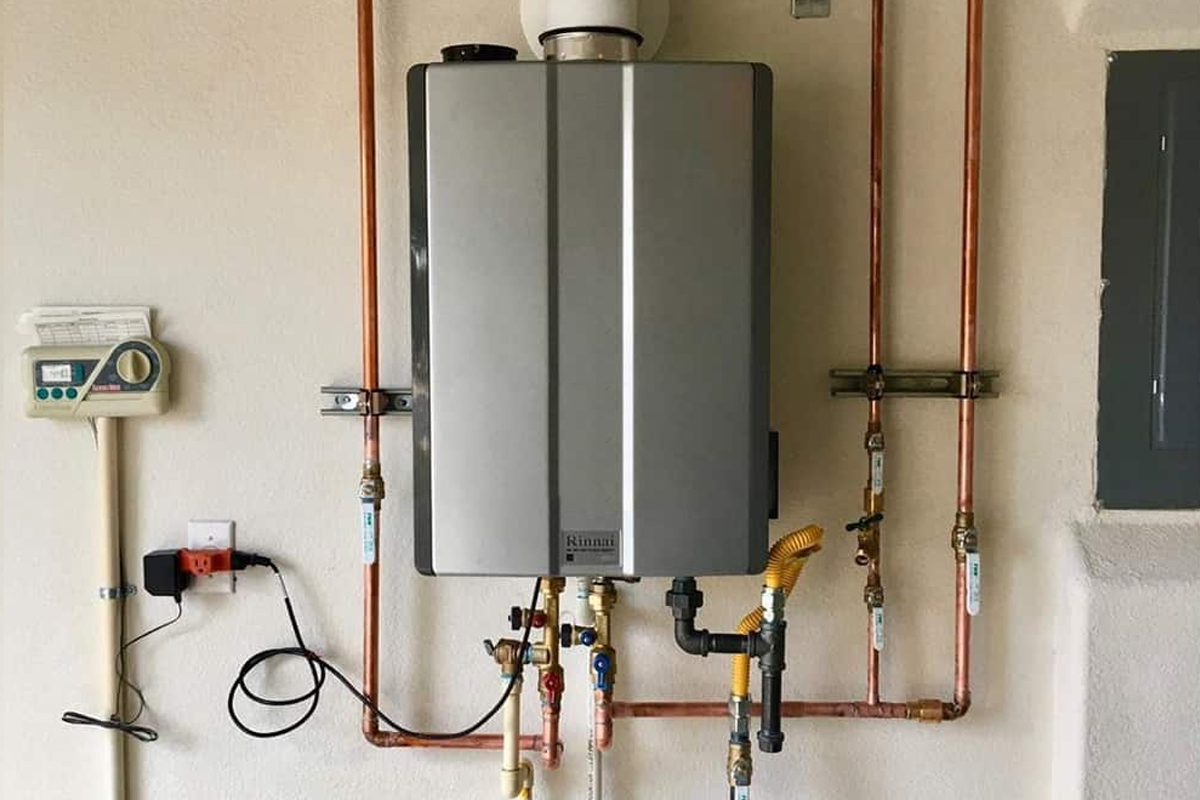 Not Enough Hot Water

Discolored Water

Strange Noises

Leaking Unit

Mineral Buildup
Tankless water heaters—also known as demand-type water heaters—are an efficient and convenient alternative to standard water heaters. They're best known for their ability to provide homes with limitless hot water, which means no more running out of hot water on busy mornings!
Our plumbers specialize in tankless water heater service and installation. We install these new, advanced water heaters in homes throughout the SB Area.
Saving space in your basement

An endless supply of hot water

Reduced energy costs / bills

Reduced water waste

Improved longevity

Reduced repair costs